Download the app specially made for those who want to study the Holy Bible.
The app includes the most read version of the Bible: King James Version (KJV). In addition, the app has commentaries written by Matthew Henry, minister and author of the best devotional biblical commentary.
Here you have the Best Study Bible app for Android!
Best app for religious: 100% free
This Study Bible is entirely free and it works offline. You can read or listen to the Bible anywhere you want. That includes your car, your home or even while talking a walk. Commentary Bible free will be your better companion Bible app.
Download this Study Bible app with plenty of features:
Audio version of the Bible: listen to the verses
You can highlight verses with colors
Ability to search by keywords for your favorite passages
The app gives you several font sizes so you can choose your own
Space for personal note taking
Select night mode to protect your eyes
You can save your favorites verses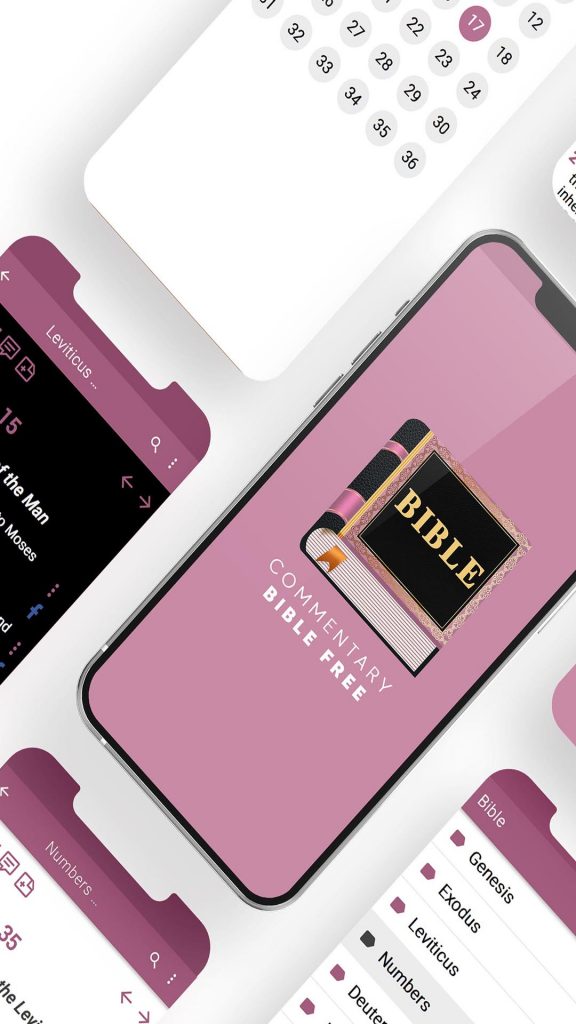 Share the Holy Word:
You can send verses by email or WhatsApp and share them on Facebook, Twitter and other social media sites as well
The app lets you create images with verses to post on social networks
It also comes with a Verse of the Day
Choose below a book to read or listen to:
Old Testament:
Pentateuch (Genesis, Exodus, Leviticus, Numbers and Deuteronomy) and Historical books (Joshua, Judges, Ruth, 1 Samuel, 2 Samuel, 1 Kings, 2 Kings, 1 Chronicles, 2 Chronicles, Ezra, Nehemiah, Esther)
Poetic books (Job, Psalms, Proverbs, Ecclesiastes, Song of Solomon)
Prophetic Books (Isaiah, Jeremiah, Lamentations, Ezekiel, Daniel, Hosea, Joel, Amos, Obadiah, Jonah, Micah, Nahum, Habakkuk, Zephaniah, Haggai, Zechariah, Malachi)
New Testament:
Gospels (Matthew, Mark, Luke and John)
Acts of the Apostles
Letters from St. Paul (Romans, 1 Corinthians, 2 Corinthians, Galatians, Ephesians, Philippians, Colossians, 1 Thessalonians, 2 Thessalonians, 1 Timothy, 2 Timothy, Titus, Philemon, Hebrews)
General Letters (James, 1 Peter, 2 Peter, 1 John, 2 John, 3 John, Jude.)
Prophetic: Revelation